Welcome to Blackboard Plays
Devoted to the Black Playwright since 2008

About Blackboard Plays
Since 2008, Blackboard has been devoted to Black playwrights throughout the African Diaspora. Join us every 2nd Monday of the month @ the cell our home in Chelsea's Manhattan where we have been incubated as a resident series @ the cell.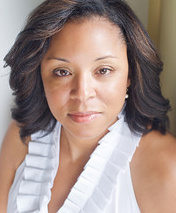 September's Feature: Cynthia G. Robinson
Cynthia G. Robinson is September's Feature with her play, "When Night Falls", originally developed in part with the support of Rising Circle Theater Collective at the 2016 INKtank Play Development Lab for Emerging Artists of Color. Learn more about this accomplished Playwright, Educator, Teaching Artist, and Producer.
the cell
A Unique space in Chelsea's Manhattan, visit the cell for their list of events including a weekly jazz series!

Submit your Play
Are you a Playwright? Submit your play or better yet, join us at our next Community Night! More info here!
Featured Playwrights: 2008 - Present